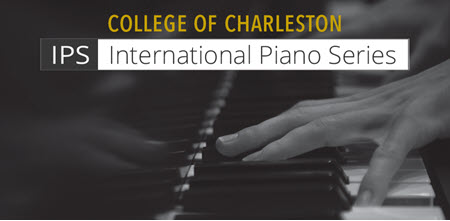 CHARLESTON, S.C. — Husband and wife, Latin American pianists William Villaverde and Fabiana Claure will perform "A Piano Journey Through Latin America" for the third concert of the College of Charleston International Piano Series' 31st Season. Works will include Bolivian Cuecas, Brazilian tangos, Cuban classical and jazz-inspired music, an original Latin-jazz composition, and a four-hands piano arrangement of Piazzolla's Tango Suite. The performance will also highlight works by Cervantes, Roncal, and Villaverde, among others and will include piano solos, piano duos for four hands, and a paraphrase on "Manteca" for duo pianos. Having been together for 24 years as a couple and on stage, this dynamic duo will engage audiences through piano music and storytelling, taking them through an exciting journey of diverse cultural influences, historical context, and musical reflection. The Claure-Villaverde Piano Duo has earned praise from musicians and critics alike and are no strangers to Charleston, having both graduated from the College in 2004.
The concert will take place on Tuesday, Feb. 8, 2022 at 7:30 p.m., in the Sottile Theatre, 44 George St.
Tickets are $30 and can be purchased through the George Street Box Office online, at the door, by emailing gsbo@cofc.edu, or by calling (843) 953-4726. FREE admission for College of Charleston students and employees, as well as youth (18 and under). Free tickets must be secured ahead of the concert by emailing or visiting the box office. Patrons can find info and ticket links at go.cofc.edu/ips.
Villaverde and Claure have been together since 1997 and have pursued their careers both as soloists and duo pianists throughout the United States, Bolivia, Cuba and Spain. As the Claure-Villaverde piano duo, they have been featured as soloists with Meadows Chamber Orchestra at Southern Methodist University (Dallas) and the International Piano Series Chamber Orchestra (Charleston, S.C). They were the national recipients of the 2010 College Music Society's Yamaha In-Residence Fellowship where they organized and performed in a series of lecture-recitals for children, college students and senior citizens in Miami. They co-wrote an article describing their concert series which was published in the Society's May newsletter.
They recorded a duo-piano sonata which was released in the album "Serenader: Songs and a Sonata by Celius Dougherty" (2007). As entrepreneurs, they co-wrote a business plan which was awarded second prize, best written business plan, and best entrepreneurial spirit award in the 2011 University of Miami Business Plan Competition. They co-founded Superior Academy of Music in Miami. Their Academy was featured twice on national television, and its students have gone on to win local and state certificates of excellence and have also entered universities under full tuition scholarships. Claure and Villaverde have pursued all their degrees together under full tuition scholarships. They hold Doctorates in Music in Piano Performance from the University of Miami, Masters of Music and Artist Certificate Degrees from Southern Methodist University, Bachelor of Arts in Music from the College of Charleston, and Professional Degrees as Pianists and Piano Teachers from the National School of Music, Cuba.
View a 5-minute promo video of "A Piano Journey Through Latin-America." More artist information is online at fabianaclaure.com and williamvillaverde.com.
Video Samples of Claure Solo Piano:
Brazilian Tango "Fon-Fon" by Ernesto Nazareth
Bolivian Cueca "La Huerfana Virginia" by Simeon Roncal
Video Samples of Villaverde Solo Piano:
Cuban classical and jazz-inspired piece "Variaciones sobre un Tema de Pablo Milianes" by Andres Alen
Jazz-inspired concert etude by Nicholas Kapustin
Duo Video Samples:
Paraphrase on Dizzy Gillespie's "Manteca" by Nicholas Kapustin