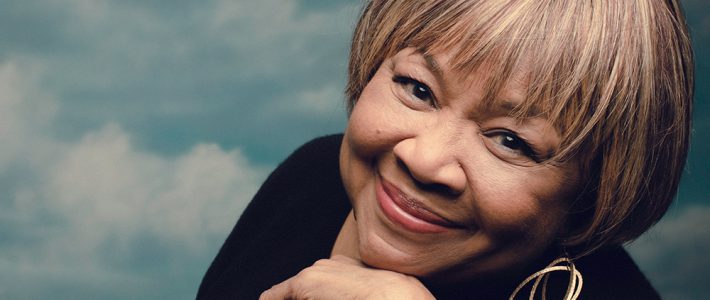 Tickets to Mavis Staples will go on sale to the public on Friday, September 8, beginning at 11am.
Mavis Staples is living, breathing history. She is an alchemist of American music, having continuously crossed genre lines like no musician since Ray Charles. Weaving herself into the very fabric of gospel, soul, folk, pop, R&B, blues, rock, and hip hop over the last 60 years, this iconic singer has seen and sung through so many changes, always rising up to meet every road.
Now in her seventh decade, with the release of her new albumLivin' on a High Note (ANTI-), she is only gaining momentum. Produced by M. Ward with songs by Neko Case, Justin Vernon, Nick Cave, Ben Harper, Tune-Yards, Aloe Blacc and others, the album serves as a summation and furtherance of her illustrious career. Refusing to fade away, she continues to tour incessantly, remaining as vital, engaged, and true as always. There is no persona; she is, simply and untouchable, Mavis—and Livin' on a High Note is the symphony of her life.