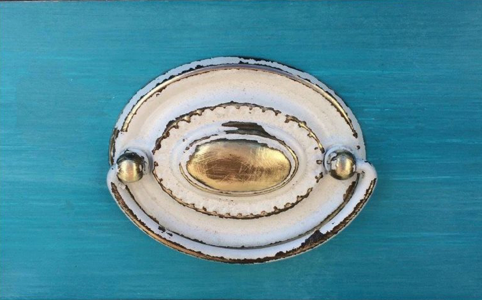 Learn a variety of techniques to accomplish that shabby or beachy chic painted finish with "chalk paint" in this intensive hands on workshop. See demonstrations as you practice on wood blocks. You keep these as reference cards. Then work on actual furniture while getting personal instruction and advice from the instructors and group critiques.
Susan who is a teacher, artist, furniture painter, and Interior Designer will be teaching the class. Bring a small wooden tray, box, frame, lamp, or a small end table, plant stand, or simple chair. Please do not bring large tables, upholstered items, grandma's heirloom, or bedroom sets. Do not bring something super important. Practice your skills on a yard sale find. Then apply them to the big jobs when you are ready. Some small items will be available for purchase at the class.
We supply the practice paint and practice wax, brushes, rags, and containers. Finished project supplies are for sale and averages between $30 to $60 depending on size and color choice.
Limited to 10 Students.