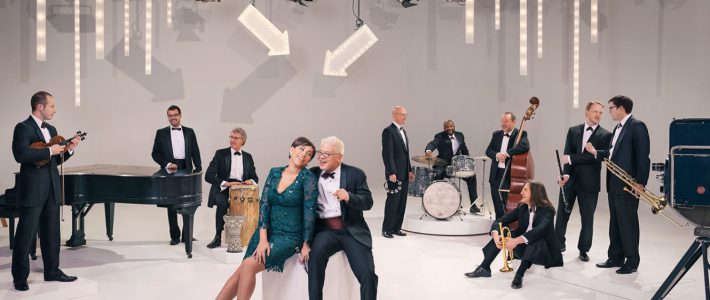 BAKER MOTOR COMPANY
Spotlight Performance Featuring
PINK MARTINI
Featuring China Forbes
Drawing inspiration from music all over the world – crossing genres of classical, jazz and old-fashioned pop – Thomas Lauderdale founded the "little orchestra" Pink Martini in 1994 to provide more beautiful and inclusive musical soundtracks for political fundraisers for causes such as civil rights, affordable housing, the environment, libraries, public broadcasting, education and parks.
One year later, Lauderdale called China Forbes, a Harvard classmate who was living in New York City, and asked her to join Pink Martini. They began to write songs together. Their first song "Sympathique" became an overnight sensation in France, was nominated for "Song of the Year" at France's Victoires de la Musique Awards, and to this day remains a mantra ("Je ne veux pas travailler" or "I don't want to work") for striking French workers.
Twenty years later, Pink Martini still tours the world, singing in 22 languages at opera houses, concert halls, film festivals, museums, and fashion shows. In 2014, Pink Martini was inducted into both the Hollywood Bowl Hall of Fame and the Oregon Music Hall of Fame. Featuring a dozen musicians, Pink Martini performs its multilingual repertoire on concert stages and with symphony orchestras throughout Europe, Asia, Greece, Turkey, the Middle East, Northern Africa, Australia, New Zealand, South America and North America.